If your idea of an ideal evening out is to let things unfold spontaneously, then you're in the perfect city. To start the evening with a stroll and a drink, follow that with something really good to eat, and then probably more to drink (again), the Ladadika district of Thessaloniki is your best choice.
This compact neighborhood has cobblestone alleys and pedestrian streets, and a couple of charming squares. There are many, many inexpensive restaurants and places for meze, one right next to the other. Pretty much all of them have sidewalk tables. In between are bars with distinctive characters. Around the squares are still more places to eat and watch the crowds go by. Ladadika is one of the most festive and crowded areas of Thessaloniki in the evening.
From here, you're next to the Port – a great destination in itself, and close to the Ano Ladadika, Valaoritou, and the Roman Agora district for further exploring.
Where is Ladadika Thessaloniki and How to Get There
The Ladadika Thessaloniki is a very small district bordered by the port of Thessaloniki in the south, Tsimiski Street in the north, Plateia Eleftherias ("Freedom Square") to the east, and Salaminas street to the west. Salaminas is the street that connects Tsimiski with the Ferry Terminal. You can experience the whole area in the course of a lively evening.
If you are staying in the center, you can't be much more then ten or fifteen minutes away on foot. If you'd like to come by taxi, all the drivers know "Ladadika". By bus (here's more on using the bus in Thessaloniki), you can take the 5,6 or 33 to the terminal "Plateia Eleftherias", and just walk one very short block to the west, or take the 12 or the 3K and get off at "Plateia Emboreiou" – that's one stop after Aristotle Square. You'll be on Tsimiski street – cross the street towards the sea and you're here.
Orienting Yourself in the Ladadika District
There are two main streets running north to south – Katouni, and just parallel to the west is Egiptou ("Egypt street"). This is where most of the activity is, with one meze place or bar after another in a cheerful row. Katouni leads to Plateia Katouni (Katouni Square), the heart of the Ladadika. From here, the tiny Loudia street takes you west to Plateia Morichovou for more Ladadika restaurants and clubs.
Who Goes to the Ladadika District, and When
Anyone from students to older couples and groups of friends enjoys this lively district. Each meze place and bar has its own character and its own crowd, and they all seem to get along very nicely. Teens and 20s like Dizzy Dolls and 8-Ball, for instance. Professors and photographers like Zythos.
This is a great neighborhood to start the evening, as it's heavy on tavernas and ouzeries. You can have fun here until well past midnight, but many migrate north to the Ano Ladadika and Valaoritou as it gets later.
The History of the Ladadika Thessaloniki
Right next to the port of Thessaloniki, this was usually a lively part of town. In the Belle Epoque, this was where you found the best hotels and the packed international cafes – the places to see and be seen in Thessaloniki. This was especially true at the eastern edge. A great fire of 1917 that took out a lot of the downtown of Thessaloniki, the Ladadika district also. In the middle of the 20th century, this area near the port was mainly warehouses. That is where it got its name. "Ladi" means oil in Greek – this is the neighborhood of the oil warehouses.
Sometime during the '90s, the Ladadika district became the place to be. Cheap warehouses became charming tavernas, and the whole area got a huge makeover. It fell off in popularity again a little in the 'aughts, but it's back strong now.
Ladadika Restaurants and Tavernas
This is the best selection of meze places – small plates to share and drinks to go with them – in Thessaloniki. The Ladadika restaurants range from old-school traditional, to playful, to inventive classic, to slightly-kitsch-but-definitely-fun.
Negroponte
This tiny Ladadika taverna runs from Katouni to Egyptou, and has an upstairs. It's crowded and cozy. Rustic village style chairs crowd around tables that are soon to fill with equally rustic, lusty specialties. Wash them down with carafes of house wine. One of the most popular Ladadika restaurants, Negroponte is always lively and always a bargain. Try the bouliourdi – a zesty Greek "fondue" with feta and hot peppers.
To Tserki
Playful dishes with playful platings will keep you entertained at this casual Ladadika taverna on Katouni. Good prices.
Zythos
This is a Greek word for beer, and Zythos has many. Plus a great wine list. Plus an excellent kitchen with contemporary classic dishes at fine prices. Set right on Katouni square, elegant and atmospheric Zythos in the only remaining floor of the erstwhile Hotel Amerikis (the upper floors were damaged in the big earthquake of 1978). These are the best tables in the Ladadika for a civilized but lively night of drinking, snacking, philosophizing, and people watching.
Full tou Meze
Yes this is definitely one of the more gimmicky of the Ladadika restaurants, with the grocery-store decor and the enormous menu. But this bright, bustling place is legitimately adorable. And the huge menu – even if some of the dishes have cute-sy names – has many fantastic little dishes on it. One of the best selections of salads and savory spreads anywhere, with plenty of croquettes, meat dishes, long golden fries, and other treats too. You'll love the food so much you'll even start to love the theme. Fair prices, good portions, and super friendly service. Kids will find plenty of things to like about this place, too.
Best Bars in Ladadika Thessaloniki
Rather than a kind of cool cocktail bar vibe like the rest of the city has going on, the Ladadika has bars – bars with distinctive personalities. You'll find the perfect one for you.
The Dubliner
As it sounds, this is an Irish pub. Popular with both an international crowd and locals. If you're in Thessaloniki on a holiday that Greece doesn't quite understand – like St. Patrick's Day or Halloween – come to the Dubliner to celebrate. There is a menu of hearty bar snack to accompany a night of cheerful drinking.
Lena's Bistrot
Nice cocktails and an eclectic decor that feels charmingly St. Germain. Very charming.
Dizzy Dolls
A rock bar with a friendly crowd. Come for Jack White and Jack Daniels.
Adyto Rock Bar
Another rock bar with a friendly crowd. Come for Soundgarden and shots.
Wonderwall
Whatever you like, you'll find something to like here. This multi-story multi-mood place has an all day cafe bar, a roof garden bar, karaoke nights, screenings of matches, beer pong, and comedy nights. The huge music selection includes swing, electro, and soul. Definitely worth stopping by.
Best Clubs in the Ladadika Thessaloniki
8 Ball
An essential stop and for many the only destination that counts in the neighborhood. This repurposed industrial brick building has two floors with excellent live shows – mainly metal and rock – plus events. Disco nights are by now legendary. Come have fun. Really nice staff and crowd. Excellent afterhours destination.
8-Ball is the only thing in this category because it's a category of its own.
Dance Clubs
There are also some dance clubs/discos – I wouldn't, though.
Ladadika Hotels – Staying in the Ladadika District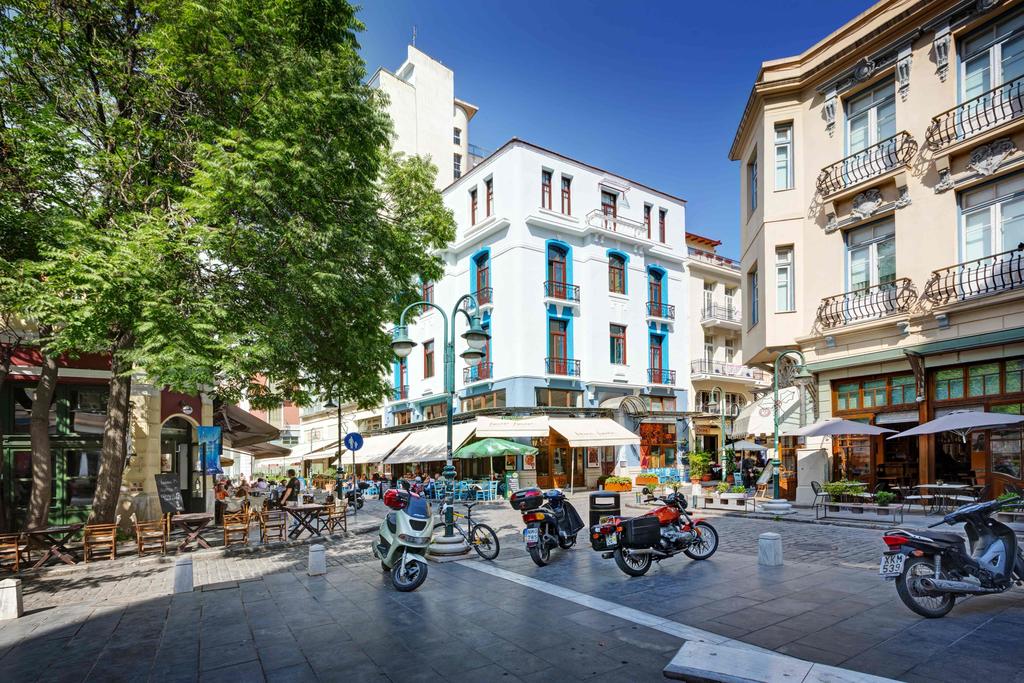 If you want to be right in the thick of things and next to the center of town, the Ladadika district can be a good choice. There are several great places to stay here, from a historic luxury hotel to boutique accommodations.
Capsis Bristol Boutique Hotel – 5 Star luxury with style.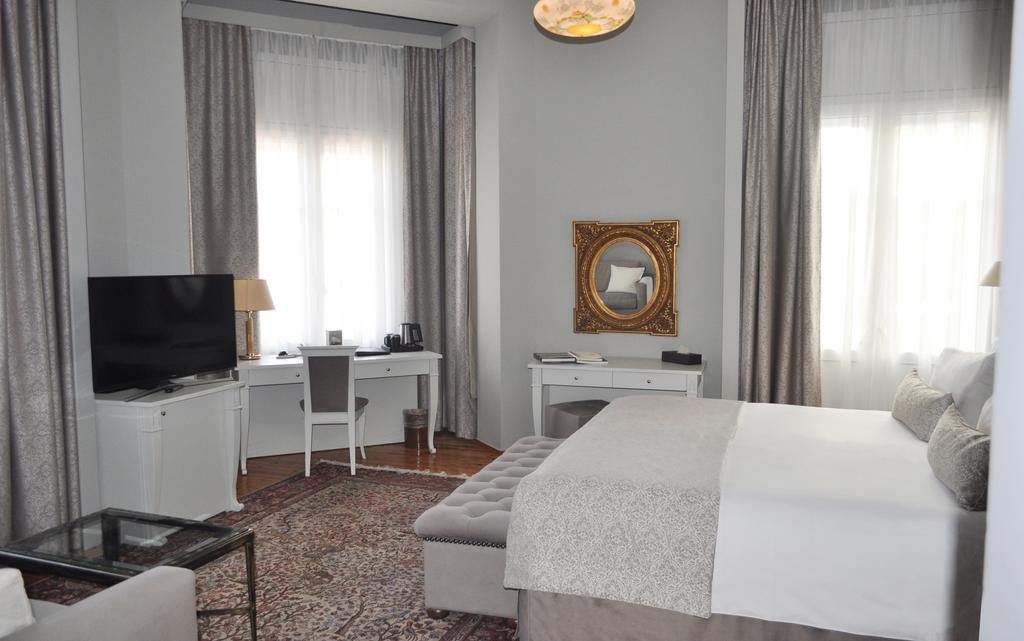 The Capsis Bristol Boutique Hotel was built in 1860 and it captures the Ladadika district's original glamour. You'll see it in the Persian carpets and antique pieces. But don't expect something stodgy – the Bristol is elegant and modern, with a boutique design sensibility. For photos, reviews, prices, and availability, please see here.
Ladadika Design, Philian Hotels and Resorts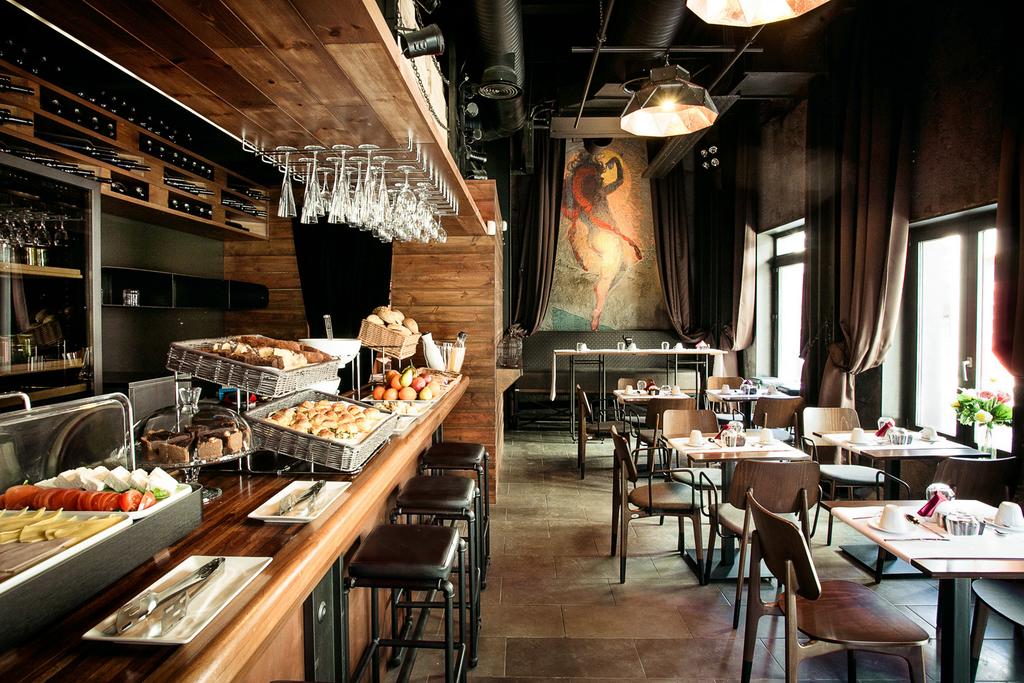 All the rooms at Ladadika Design, Philian Hotels and Resorts have their own seating areas. Guests like the contemporary decor, room size, excellent breakfast, and convenient location. Suites have both a large double bed and two sofa beds – ideal is you are traveling with a group. For photos, reviews, prices, and availability, please see here.
Colors Ladadika Hotel Thessaloniki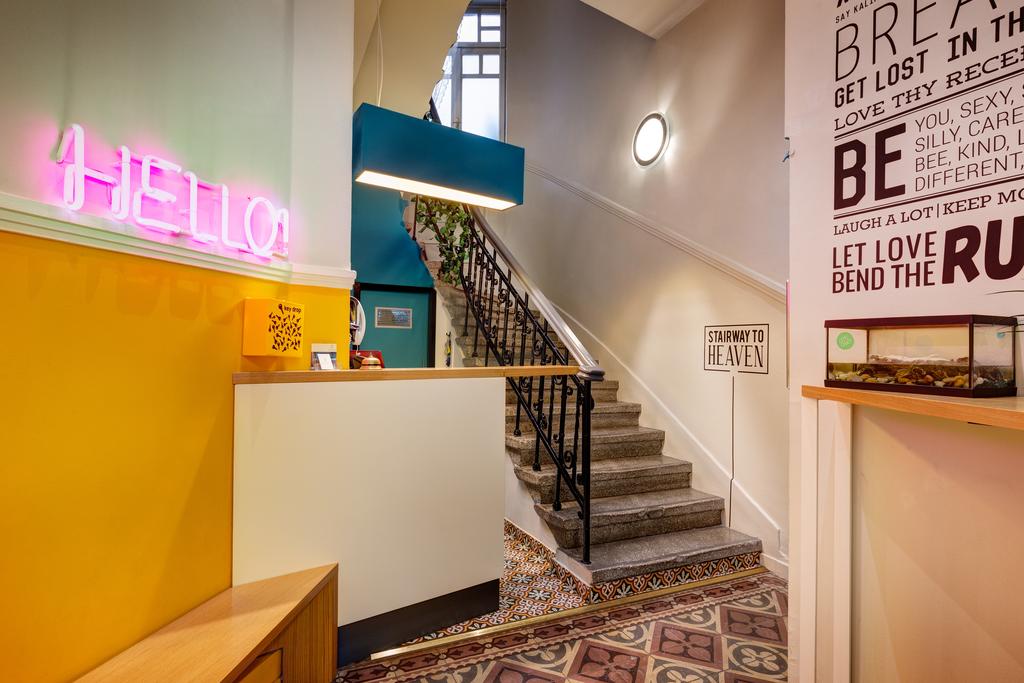 This popular concept hotel features juicy, colorful decor and contemporary style in a losted 19th century building. All the rooms at the Colors Ladadika Hotel Thessaloniki have a mini-fridge – great for some chilled wine on a warm Mediterranean night. Guests praise the warm service. For photos, reviews, prices, and availability, please see here.